This Is Your Life, Proxi............
Years (many years) ago, a sweet little baby girl was born to parents that had waited 15 years for her.
She was the "apple of her daddy's eye", and the pride of her mom, and being that her family had money, she was spoiled rotten. But as Proxi grew into a teenager, they were in for a big disappointment. This cute blonde baby girl didn't like dresses and curls, she was a tomboy, and hung with the gangs of boyz in town.
Well, her dad died of scerossis, when she was 15
And her mom died of cancer when she was 18.
Proxi had just gotten married a few months before.
So, now, this little rich spoiled brat, was left with nothing but a young husband
Both were 18.
In those days, there was no big insurance policies
The illnesses took all of the family's money.
They finally got a 26' trailer, then a 41' foot, (So, I guess you could have called Proxi "white trailer trash") and finally a house on a beautiful lake. After 16 years, Proxi took up playing the drums in a country rock band, and hubby started to stray with the singer's wife. This was one thing she would not tolerate, so she left the house on the lake, and lived in a shack for awhile, then in a car, and finally met the love of her life.
This also was to end, as her house burned down, with her love in it.
He was killed..... at 26.
Proxi was alone again, at 37.
But, she picked herself up, dusted herself off, and started all over again.
This was the third time in her life, she had been left without nothing, no home, no family, nothing but her dog, car...........
And, her determination.


Well, she rebuilt her house, worked hard at two jobs, and finally was getting over this fall. She remarried, and divorced again, because this husband was an alcholic, and gambler, and beat her.
But this time, she had her home:)
They remained friends, had holidays together, but just couldn't live together. He died in 1996 from scerosis (same as her dad) which comes from drinking shutting down your liver.
Proxi has no children from either marriage


Well, that was September, 1996, and "Proxi" arrived on the scene of MIRC in October 1996. I had spent one month on Aol, and that was enough of that!!!
Anyway, I met shawn here the first day, you all know bout that, it is in the history of this channel, at the front desk, so I won't repeat all that. Shawn knew my age and had my pic from the very beginning, (even though he thought i was a guy at first.)
Anyway, I have been here ever since.
I have always enjoyed most of you, i have always been there to talk to you bout your problems, and whatever, and of course wrestling.
I just want to say, i am not a whore, slut, nazi, or any of the other names people call me.
I am just a nice, loving older lady, with a lot of friends (most of whom think i am nuttz,) that happens to love wrestling, and spending time with my friends on mirc.
I really am very comfortable in my real life, have a nice home, couple cars, and i do as i want, but i do love my channel and my page.
However, it is not my whole life, as some of you think. I realize i will lose a lot of you by doing this, but if i do, you weren't my friends anyway, so, so be it....
It won't be the first time I have started over in my life.
Just wanted you to know, i do care bout most of you, and am just an older lady that loves wrestling, and chatting.
I could have said i was young, but never did ( usually I say I am 98.)
I could have sent a fake pic, but never did.
After all, this is only irc. I am here to have fun.
I was always honest with you!!! And....I always will be!!!
It isn't that I was ashamed of my age, or my life, or what i have
Actually, I am quite proud of what I have done and overcome in my life
But it was fun being mysterious....
The question that was never answered....
A stranger enters, says "How old are you, Proxi?"
You would all sit back and snicker or "LOL" when it was asked....
It was just more fun to be "one of you:)"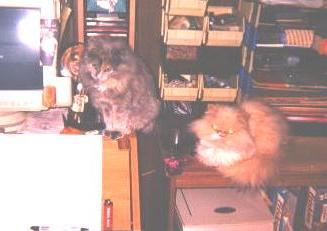 This is me, when I was "Your Age," and my "Family...!!"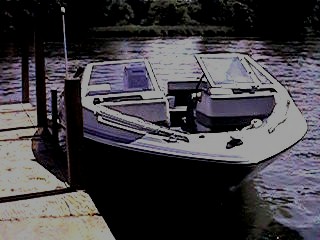 This is my boat at the dock, and my camp on the river
I spend a lot of the summer here, with my friends


You can send all hate mail to me, below:)